How To Install Theme Templates
To use our templates, you can go to your dashboard and Gutenverse->Theme List.
Then you can select a template you want to install.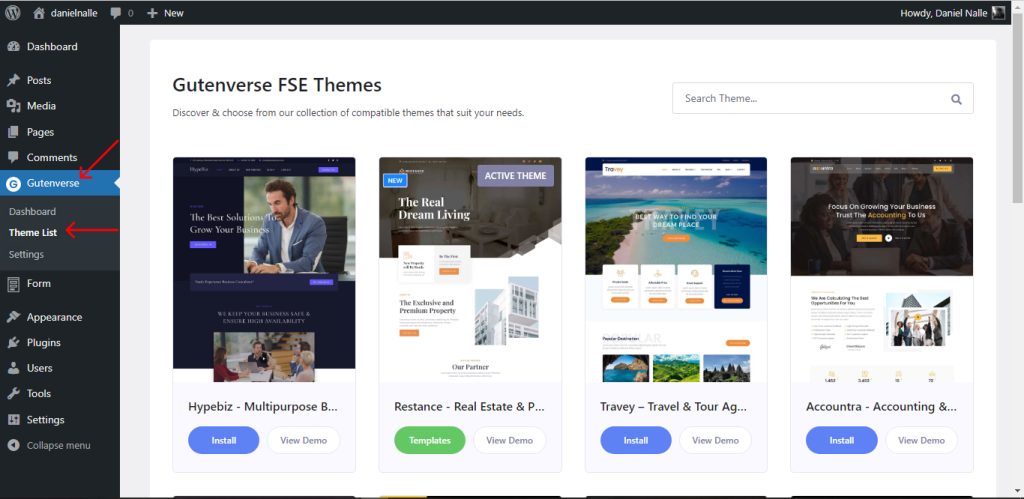 You can either click Install to install the template and click View Demo to see how it looks.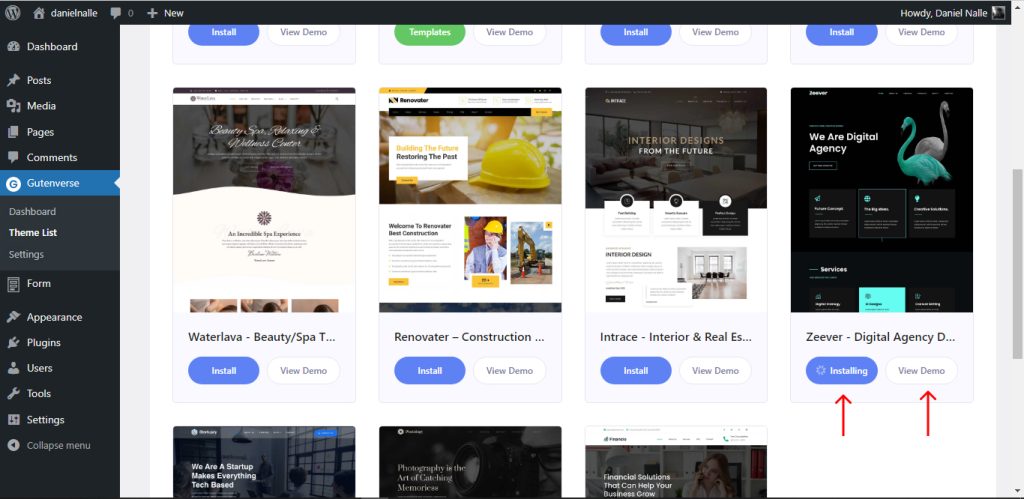 After the theme is installed, you can click Activate to use the template.