How To Assign Custom Template To A Page
To assign a template, you need to go to Dashboard->Pages. Select the page you want to use the template, and select Quick Edit.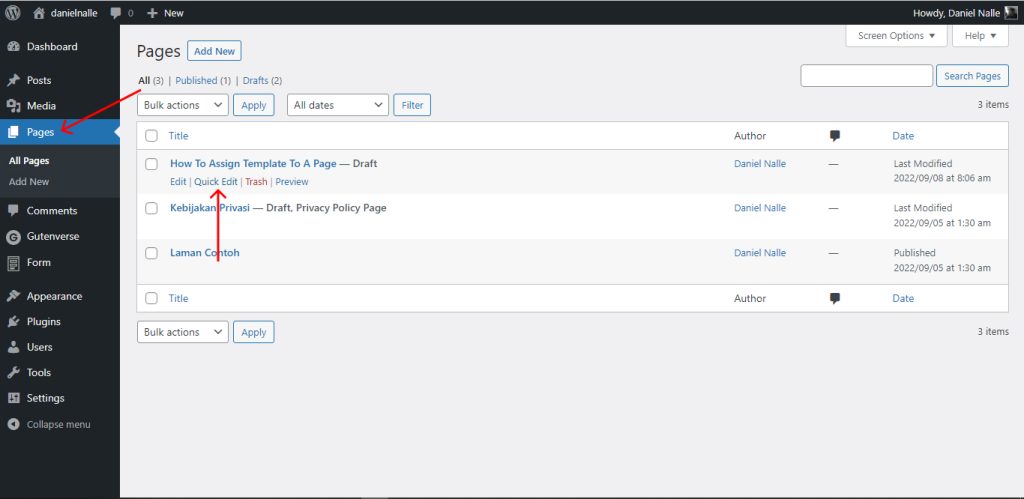 Select the template you want to use, then click Update.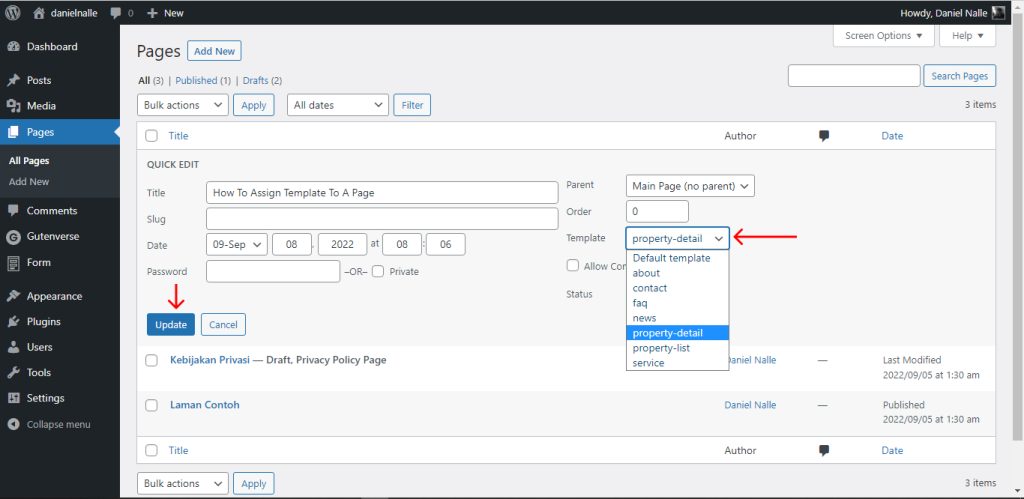 Click Preview to make sure your template is already in use.