How To Use Template Library ?
To use template library you can click on the "Gutenverse Library" button on the top left inside your editor (Figure 1) .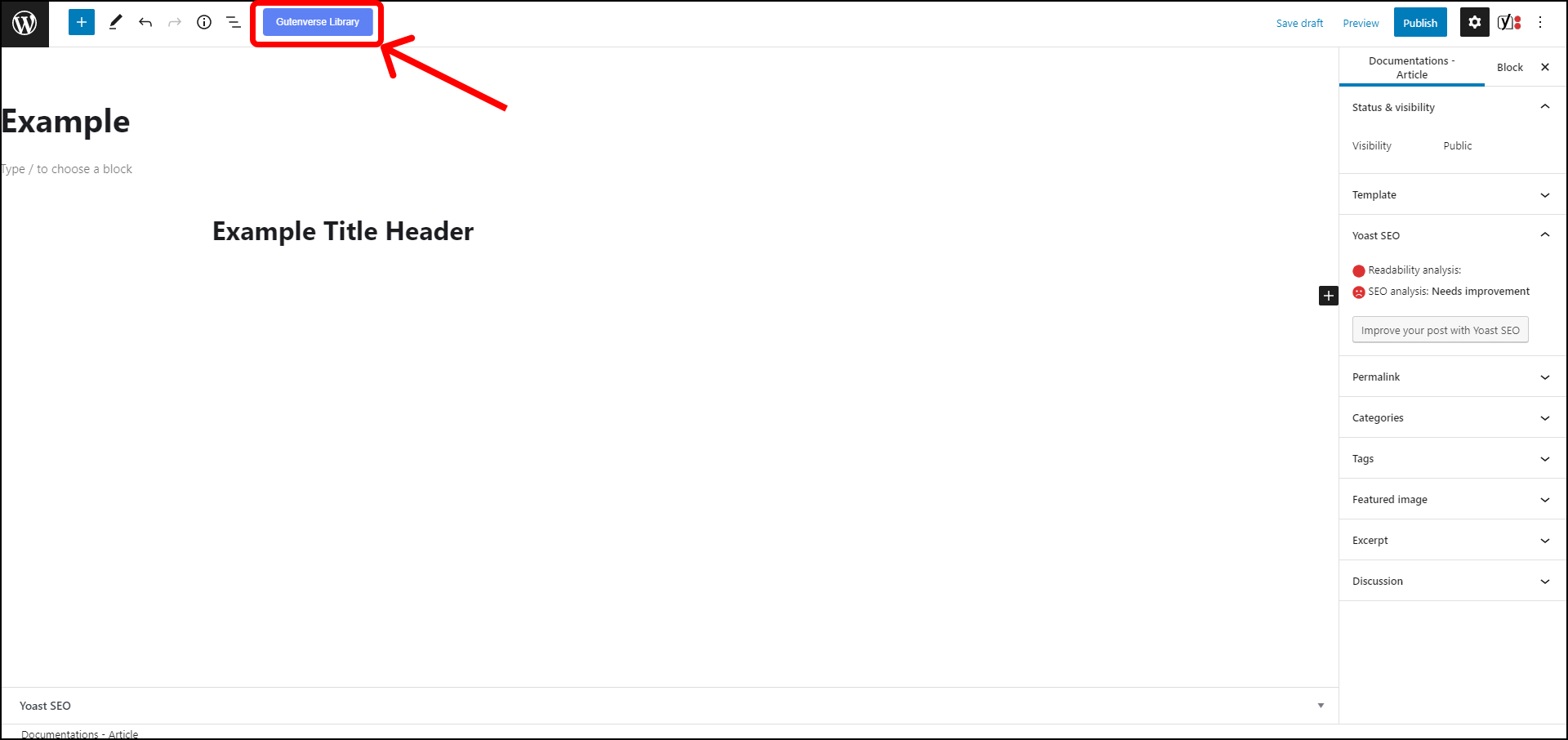 Then the pop up menu will appear ( Figure 2 ). After that you can choose what type of template you wanna use.

There 2 options there are layouts and sections ( Figure 2 number 1 ) and you can also use the template that you like by clicking the heart icon in the template section ( Figure 2 number 2 ) then the template will go into the favorites option and you can easily use the template you like without having to search again. You can also filter your templates by categories on the left sidebar of pop up menu ( Figure 2 number 3 ) .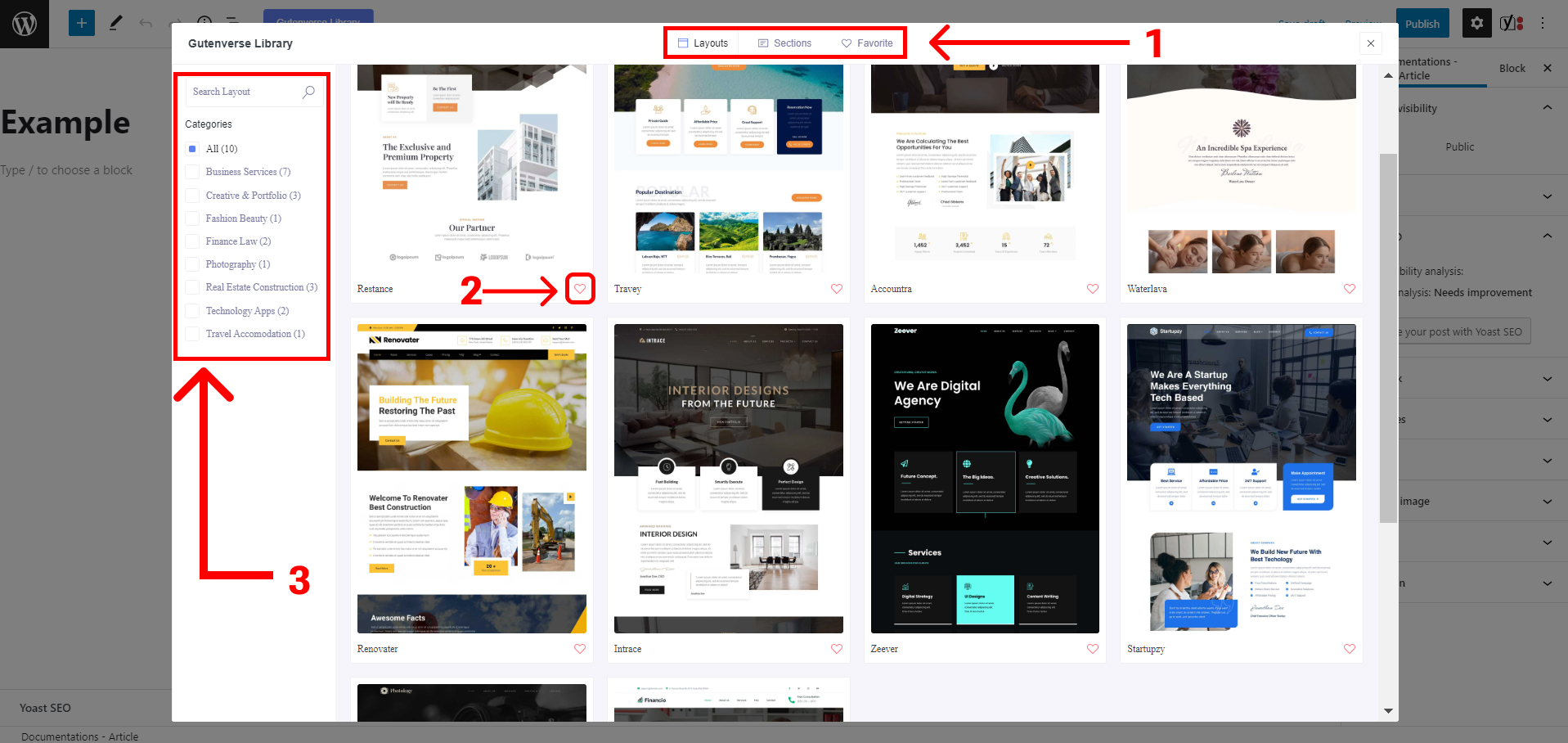 And when you have chosen which template you gonna use then it will look like this ( Figure 3). You must to choose which page you gonna use ( Figure 3 number 1 ) , select the page then you can click "view demo" button to see the demo of your page or you just can click the " import this page " button instead (Figure 3 number 2 ).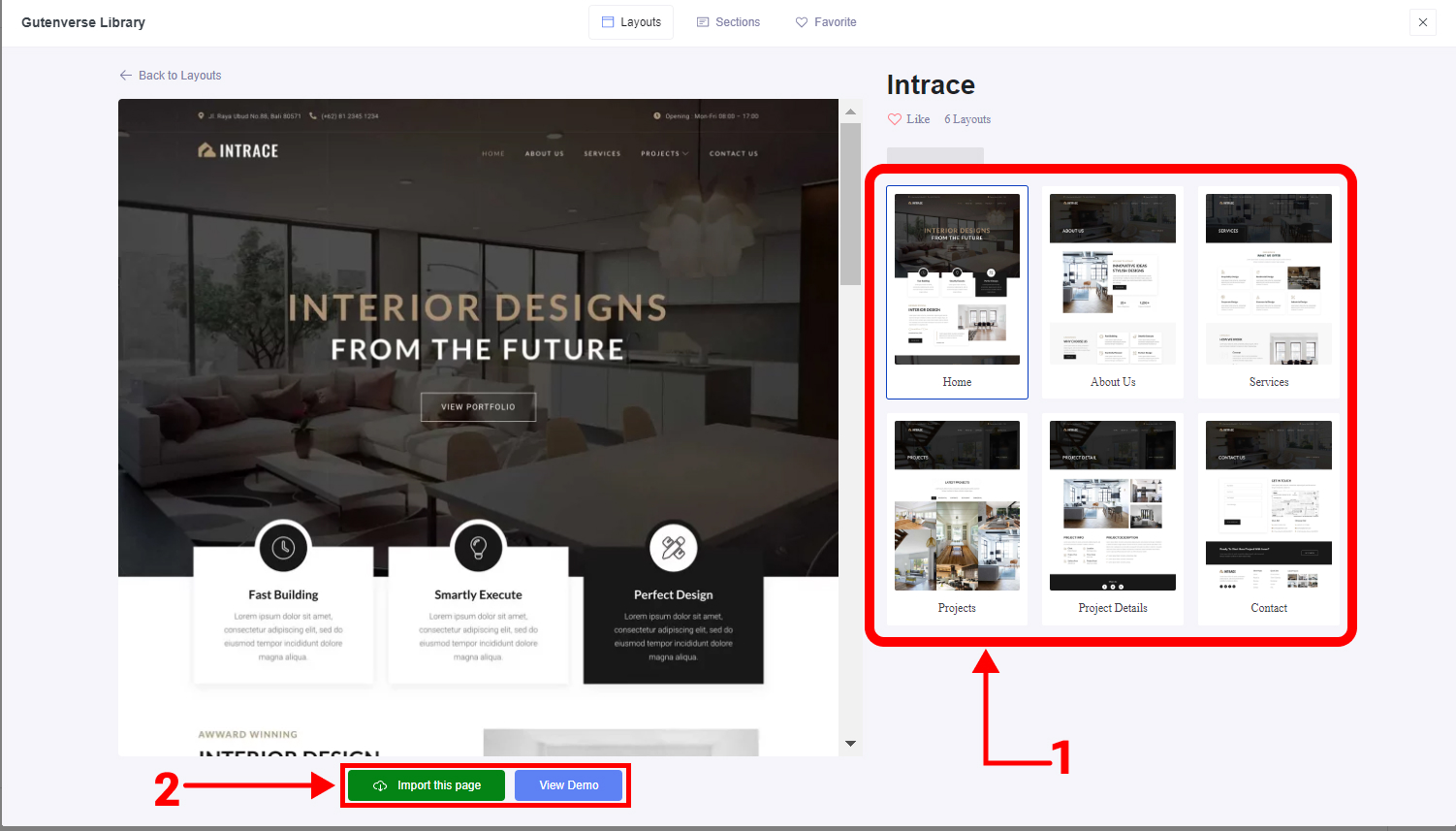 And this is how it looks like when you do it in the right way. Your template is ready to use