How to add your first Gutenverse blocks?
There are many blocks that you can use with Gutenverse. In this article, we will show you how to add a block to your workspace and how to style it.
On your top screen there's a plus icon, click on it and there are bunch of blocks that you can us (Figure 2).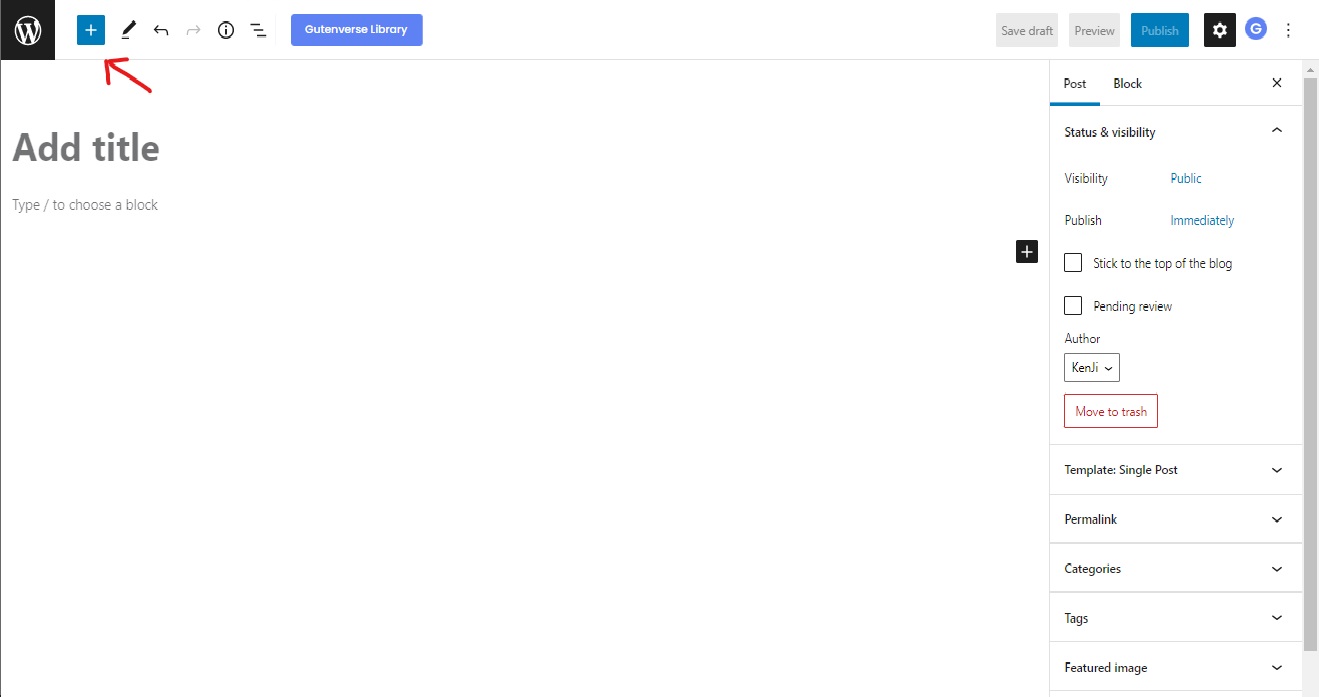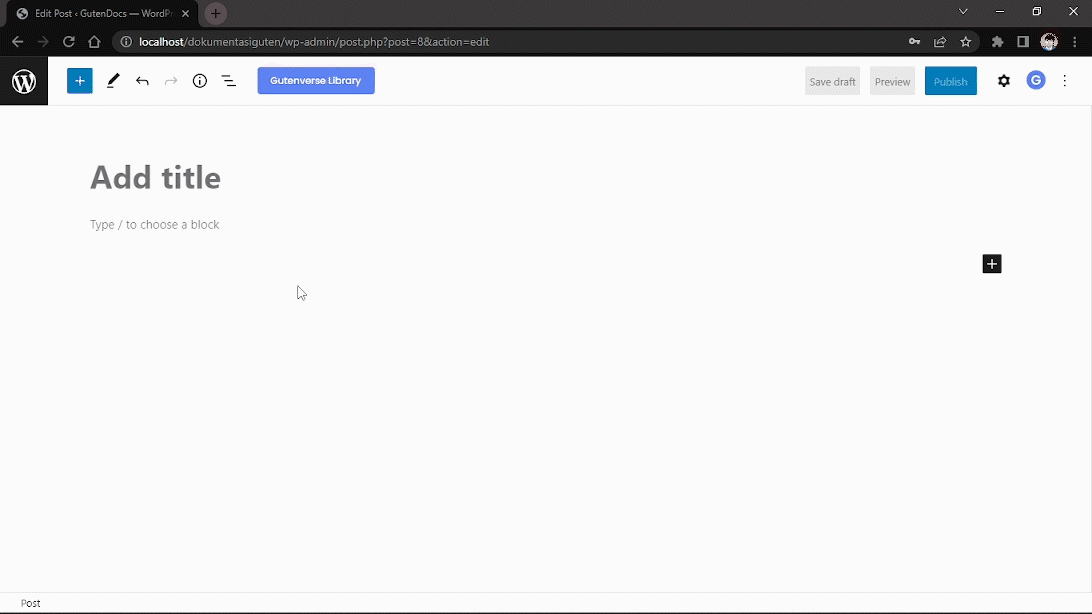 Next, you can drag and drop a block that you want to use, for example add an animated text, as below.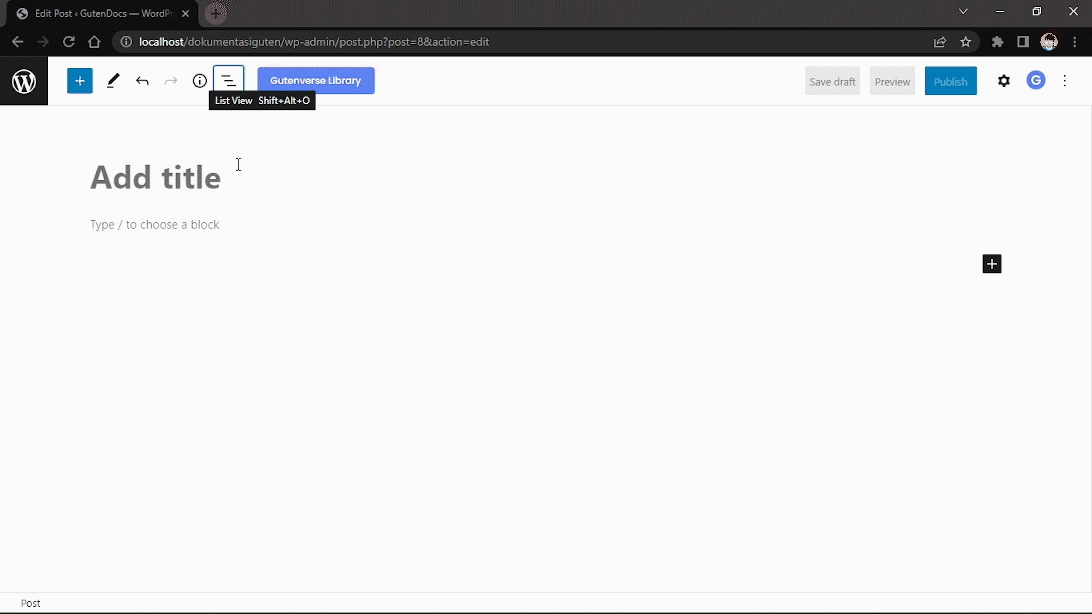 Click on the block, and there is an ellipse icon (Figure 4), click it, and there will be a dropdown menu. Click "show more option"(Figure 5) to show right side bar, that used for styling(Figure 6).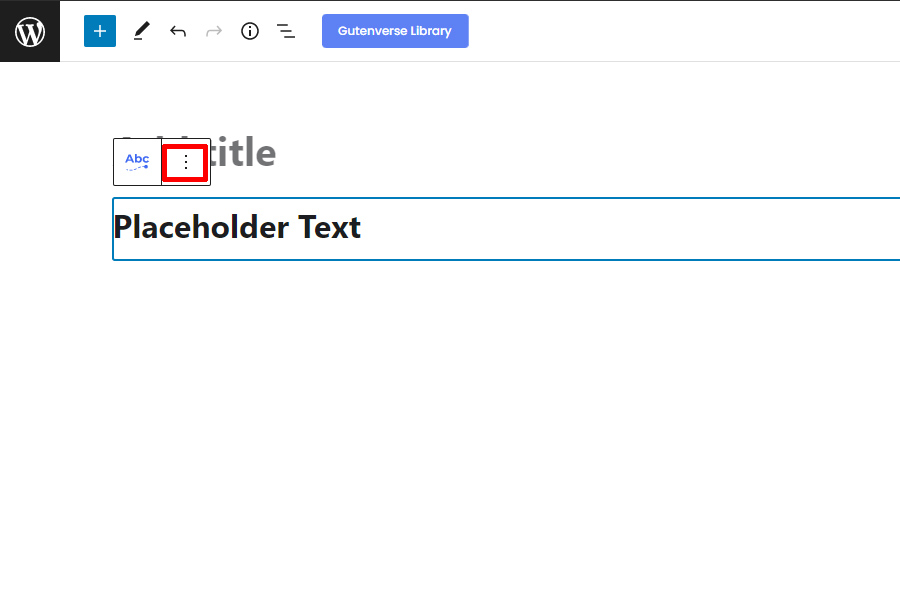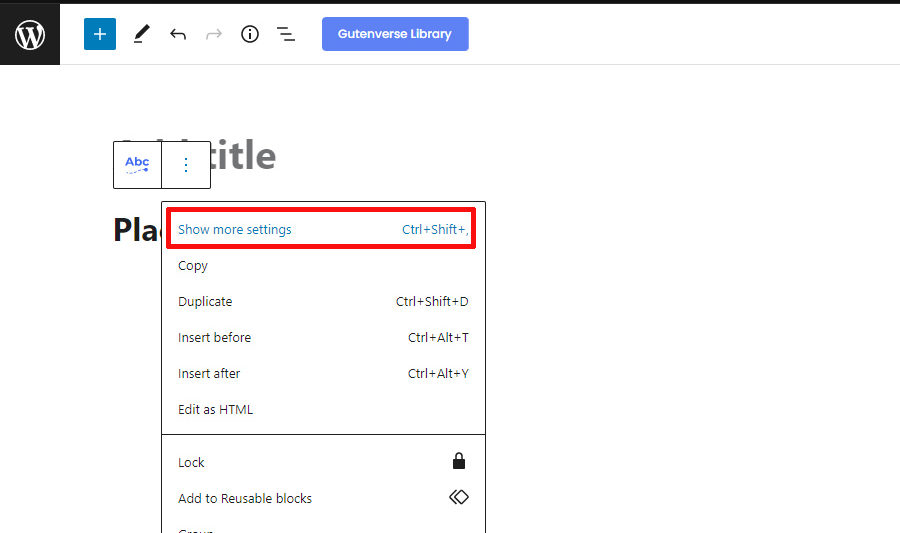 Then you can start styling your block with your creativity.