How To Export Templates?
Sometimes you might need to backup your sites or starting fresh, and want to keep your current templates. There is an easy way to export your current templates which will be explained below.

On your WordPress Dashboard, go directly to the Appearance section.

Under the Appearance menu, click on the Editor sub-menu. (Note: If this sub-menu didn't appear, that means either you're not using WordPress version 5.9 and above or you are not using a theme that supports Full Site Editing).
Then you can click the three dots button ( Figure 1 number 1 ) and a sidebar will appear and you can directly click the export option ( Figure 1 number 2 ).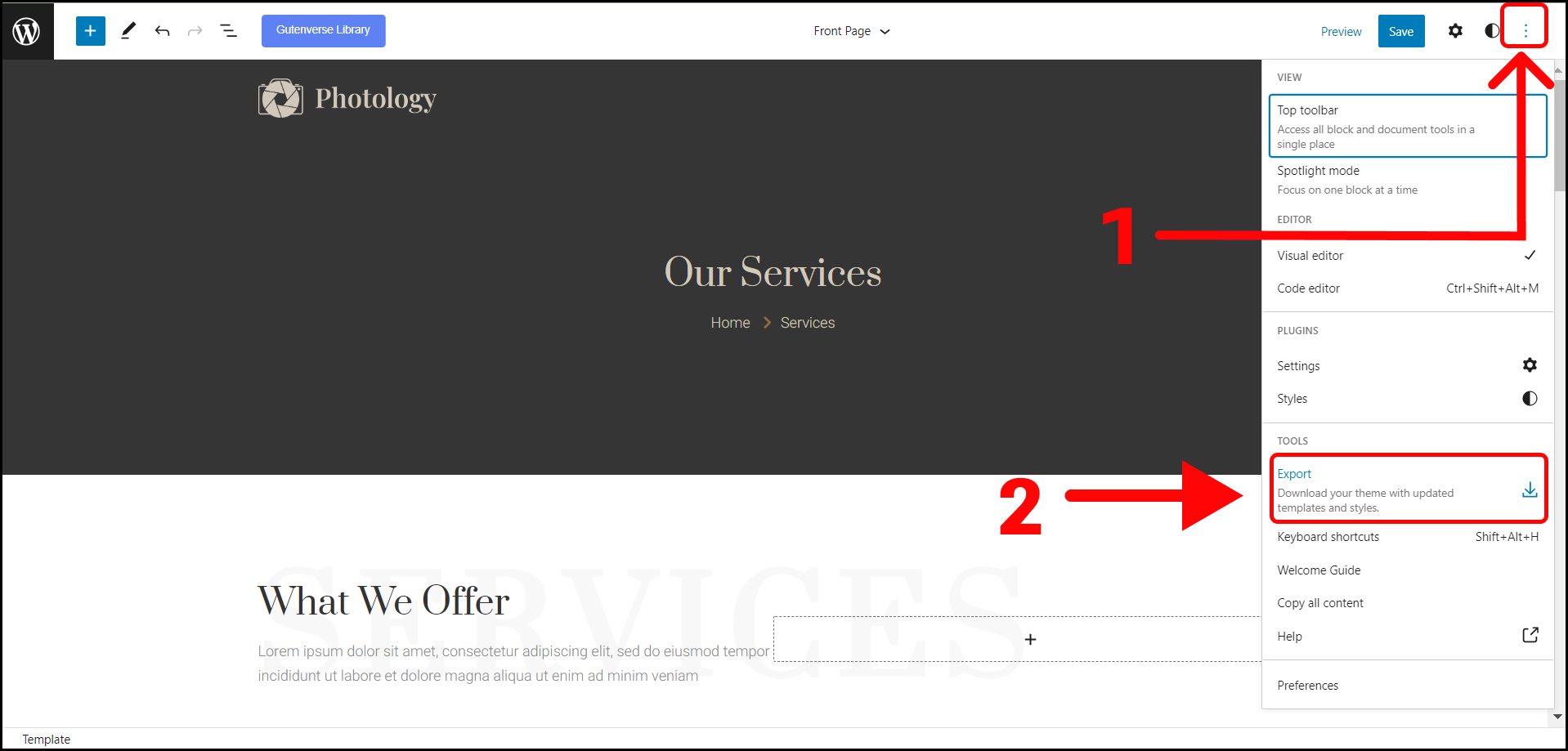 As soon as you click on the export option, the template will be downloaded automatically and the file will be in your download folder.