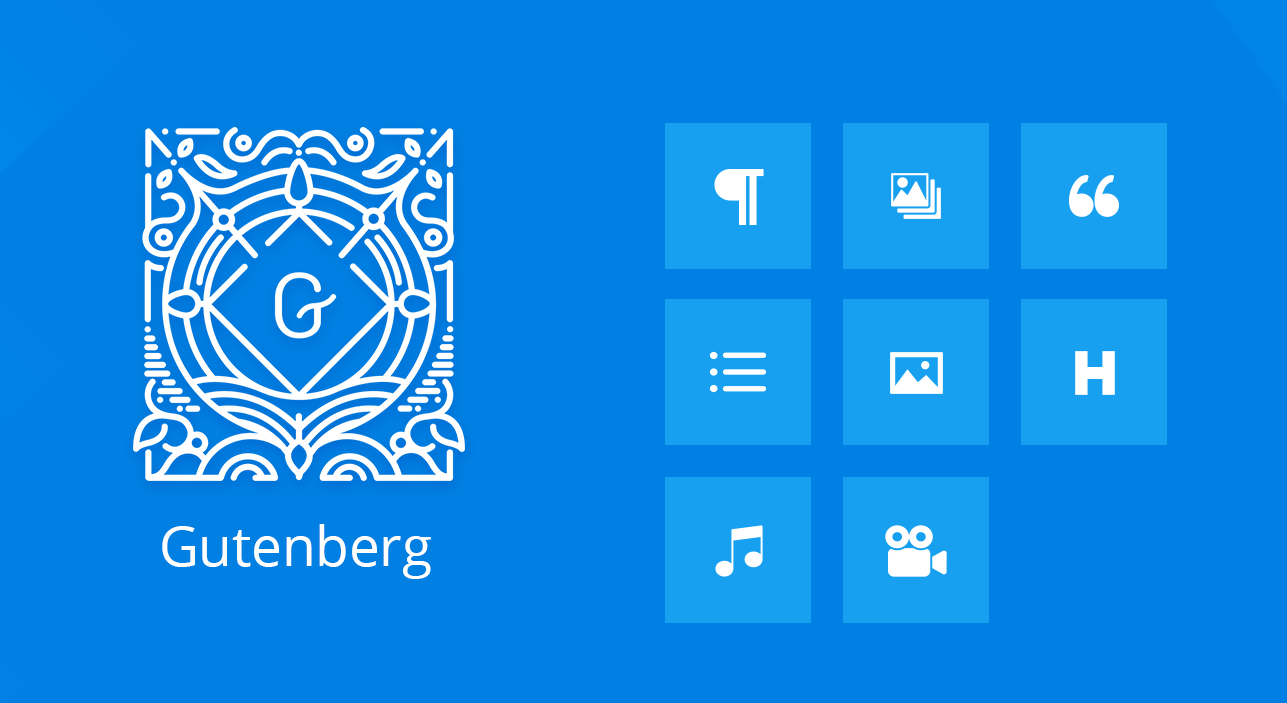 WordPress is the most popular content management system (CMS) out there. With WordPress powering more than a quarter of all websites, its CMS capabilities are shown on a daily basis. It has progressed from a simple blog management system to a full-fledged CMS that can be used to develop anything.
The platform is very user-friendly, even a person with no coding knowledge can build websites on the facility. WordPress comes with a bespoke customizable interface for those who do want to give it more of their personal touch.
With CMS capabilities and fully editable themes, you can use WordPress to make all kinds of websites from online shops and multivendor stores to job boards and directories.
WordPress has completed a merger at its core concerning a new editor called Gutenberg which has finally been released in version 6.0.
The team has been working on the editor for ages with the objective of giving users a better and more streamlined editing experience – something similar to what Visual Composer and Elementor users are accustomed to. There is already a demo up online, both as a website and as a plugin.
We took a gander and looked through all the particulars to see if it can really go toe-to-toe with the big boys.
So, in this article, we'll see how Gutenberg works as a page builder and we will go through the pros and cons of the Gutenberg WordPress editor.
What Is the Gutenberg Block Editor?
Gutenberg, also known as the "WordPress block editor" or just the "WordPress editor," is a content editor for WordPress that first debuted in WordPress 5.0 on December 6, 2018.
If you haven't heard that term, The Gutenberg Block Editor is a new way to create content in WordPress. It uses blocks to structure your content in a more modular way. This makes it easier to create complex layouts and reuse content across your site.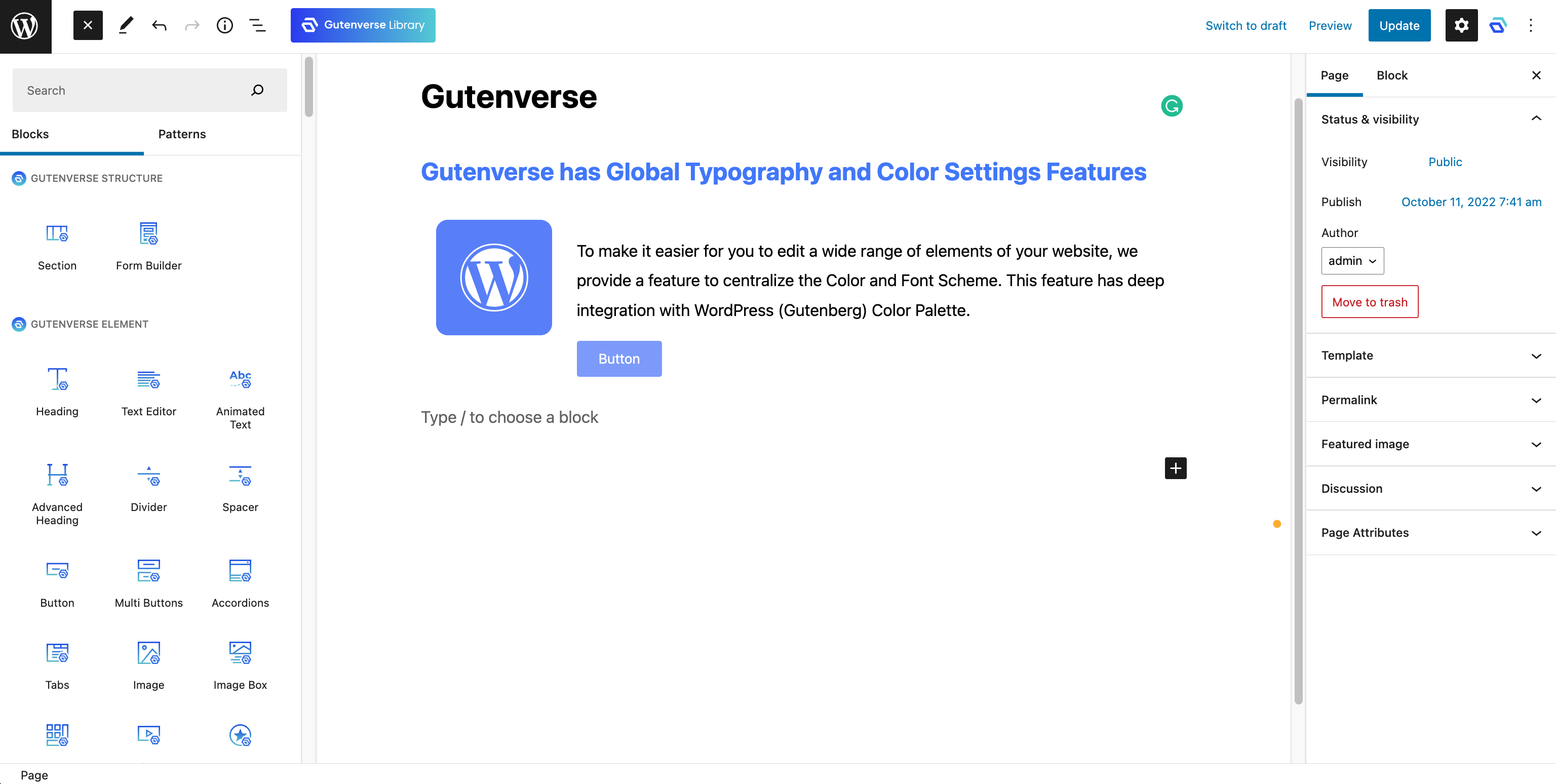 Gutenberg provides an easy way to adjust your content by making every element a block. paragraphs, images, buttons — everything!
Third-party developers can also create custom blocks, which is improving WordPress's relationship with shortcodes. For example, if you want to embed a contact form, you can now just drop in your form plugin's block instead of needing to add a shortcode (e.g. [your-form-shortcode]).
In addition, you can use blocks to generate more elaborate layouts, such as configuring a multi-column design or compiling blocks to form a unified section. The more we dig into showing you how to use the block editor, the better you'll get at using blocks to improve your content creation.
Gutenberg Isn't Limited to Content Editing
One crucial thing to understand is the Gutenberg project's objective to become more than just a content editor.
In July 2021, Gutenberg is still primarily a content editor. However, the long-term goal for Gutenberg is to shift it towards something called Full Site Editing.
Full Site Editing would enable you to design 100% of your website using the Gutenberg editor. For example, instead of being restricted to the header options that come with your WordPress theme, you'd be able to use Gutenberg to design custom headers using the block editor.
This functionality is not available yet, but it's in progress, and we do have some "proof of concept" projects that we'll give you a look at near the end of this post.
Gutenberg's Main Advantages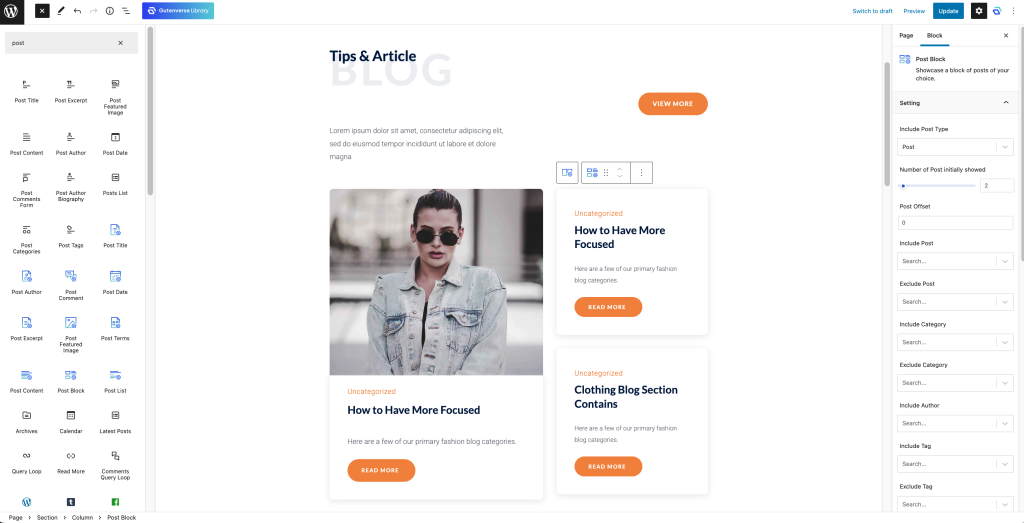 TinyMCE is a large part of the WordPress editor, but relying too much on it was holding WordPress back from progress. With Gutenberg, the theme, plugins, and core will be integrated more closely to provide a great editing experience. Gutenverse is a good example of this, Gutenverse has many block elements and patterns that can enhance the capabilities of Gutenberg itself.
Gutenberg is a lot like the Medium style of editing. It's generally a good idea because it will be easy for users to build content. So, if you're a fan of the Medium editor, you'll probably like Gutenberg too.
The entire block system is designed with mobile devices in mind. And Gutenberg editor not only allows you to design pages that are responsive to mobile devices, but it also allows you to modify pages and posts while you're on the go.
Gutenberg is perfect for those who hate interruptions and love being productive. There's a full-screen template that protects you from getting distracted by the backend and lets you unleash your inner artist.
The most significant advantage of the Gutenberg editor is that it is extremely user-friendly. This means that it is simple to learn for newcomers, which is in line with the overall WordPress concept.
The Cons of Using Gutenberg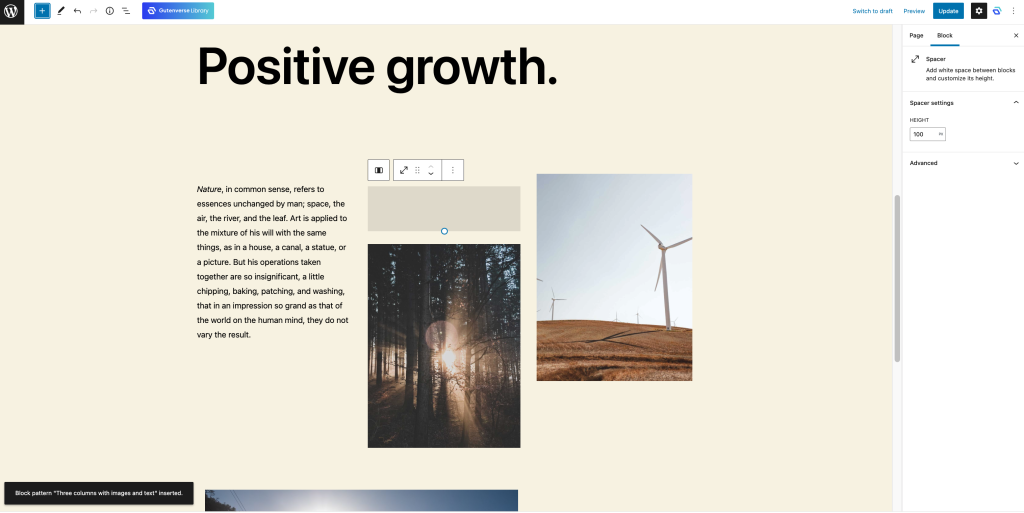 Gutenberg Editor is a great tool, but the learning curve may be too steep for certain users who have never used a page builder before.
The editor might be able to create responsive designs, but it doesn't allow for responsive columns…yet. Hope this is only a temporary problem because more features are added to it regularly.
Many WordPress users are concerned about compatibility issues. With thousands of plugins and themes in the WordPress ecosystem, making them work with Gutenberg could be difficult.
Wrapping Up
The Gutenberg WordPress Editor is a controversial topic in the WordPress community. Some people see it as a pioneering sign of where WordPress is heading, while others believe that it is a step in the wrong direction. Overall, the community reaction towards the Gutenberg Editor is quite negative.
The community is more likely to want/make Gutenberg an optional WordPress feature with better third-party editors available. If this is the case, Gutenberg would be just another plugin. However, the WordPress development team seems to be strictly and religiously following their roadmap.
Right now, all we can do is get involved in the development process and contribute to the plugin, or wait and see what happens.
actually Gutenberg. It has potential but takes a lot of work and requires a lot of education to be ready for the WordPress ecosystem. , we recommend giving it a try because Gutenberg is a powerful editor if you know how to use it.